About Us
Taam Kosher is a Kosher Certification that belongs to the VaadHakashrut Ramat Beit Shemesh Rabbinic Organization, RBS A - Israel.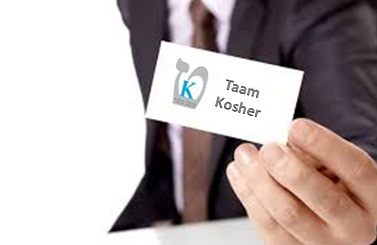 Considering the boom of the kosher diet, Taam Kosher decided to explore certification opportunities in the Latin-American and European markets. For this the agency has rabbis with deep knowledge and wide experience in the field, and a specialized and highly qualified team. From 2015, through the Education Department of Limudei Halachah, we offer learning and preparation for the Israeli Rabbinate tests. It is also possible to obtain Semichah from our Rosh and Moreh Hora'ah from Ramat Beit Shemesh, HaRav Don Channen Shlita.
CONTACT US
WHAT DO WE OFFER
We grant Kosher Certification to all those companies that require it and, most importantly, Taam kosher offers transparency and confidentiality to each of its clients, which is achieved through teamwork. We also have partnerships with other kosher certification agencies in the US, Israel and Europe which allow us to provide full service to our customers.
Daily Contact
With the exception of religious holidays, our Rabbis are available 24 hours a day to answer concerns or help your company in case of any eventuality.
24 hrs
Information Management
Each Company will be treated as if they were the only customer of our organization, where all information will be protected in the safest way.
Security
Creating Bonds
By having contact with companies from different areas of the food industry, Taam Kosher can offer each client a net of suppliers in the different commodities.
Providers
BUILDING BRIDGES AMONG INTERNATIONAL COMPANIES
WE HAVE SUPERVISORS IN MAJOR MARKETS